IF YOU OFFER POLA WHITENING TREATMENT - WHY NOT SHOUT ABOUT IT?
If patients don't know they won't ask
CONTACT YOUR REP TO ORDER
At SDI we want to make it easy for our dentists to actively promote and sell their pola whitening treatment to patients. That's why we provide a range of FREE customisable marketing and educational materials and templates.
The promotional materials on offer include:
posters
patient information leaflets
consent forms
leaflet stands
'before and after' stands
ceiling tiles
window stickers
…to name but a few. The overall theme provides a fresh clean image with graphics and photographs to suit waiting rooms and surgeries alike.
POSTER POLADAY -
Reorder M100274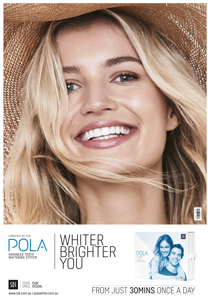 POSTER POLANIGHT -
Reorder M100275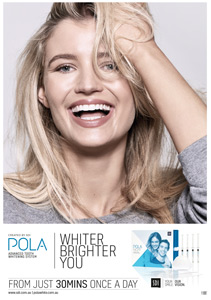 POSTER POLAOFFICE+ -
Reorder M100276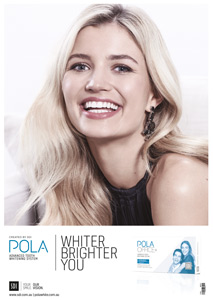 POLA PATIENT HANDOUTS -
Reorder M100298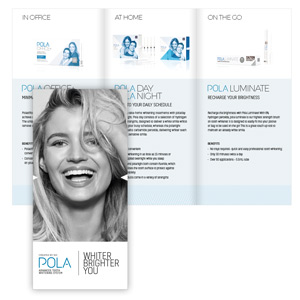 POLA PATIENT HANDOUT STAND -
Reorder M100290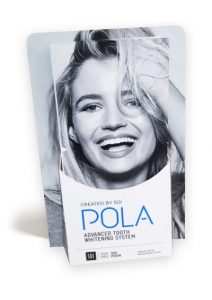 POLA BEFORE & AFTER STAND -
Reorder M100288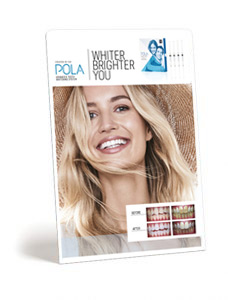 POLA CEILING TILE -
Reorder M100293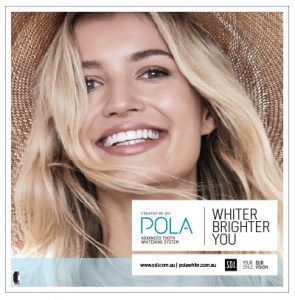 POLA WINDOW STICKER -
Reorder M100289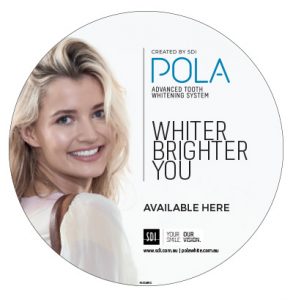 POLA BAGS -
Reorder M100143 & M100141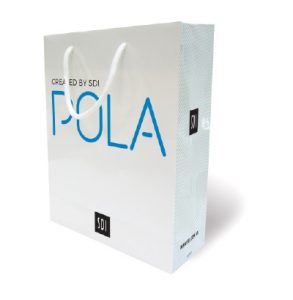 POLA APPOINTMENT CARD -
Reorder M100287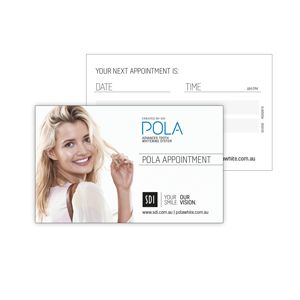 POLA USB -
Reorder M100245